How to Choose the Right Dining Table  – round, rectangle, or square?
How big and how to find a dining table that works for your space.
A great piece by Shoshana Gosselin, an Interior Decorator in PA, stitching urban roots into suburban spaces from NY to Philly. Living her dream helping people achieve inspirational spaces. (www.loveyourroom.com)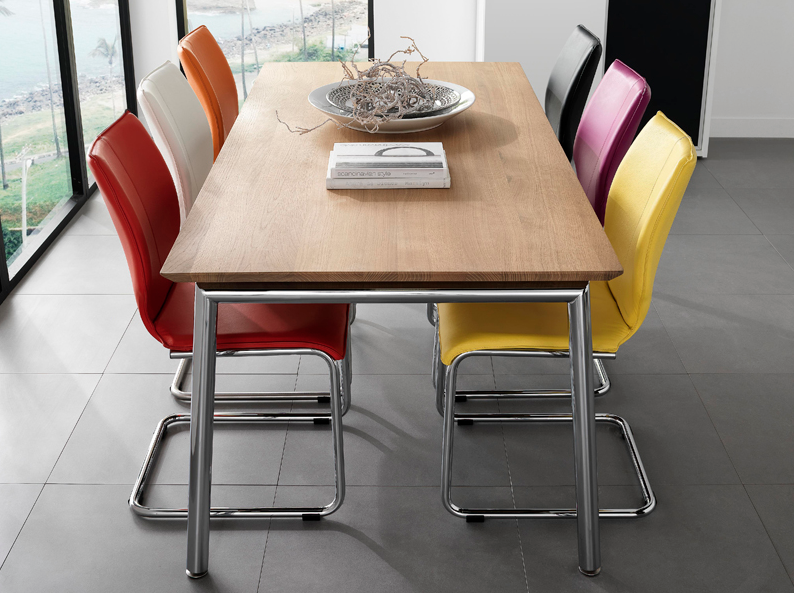 There are so many shapes and sizes of dining tables. Which one is right for you? The look of your table is important, of course, but making sure it fits your space and gives enough seating is even more critical.
Your table needs to allow for the number of diners you want to seat comfortably and still leave enough room for to walk around it. The width of your table should be at least 36 inches wide so there is ample space for place settings as well as food. Typically, as the table length increases, so does the width of the table top. Read on for sizes and shapes to consider when shopping for a dining room table.
Round tables are great for small spaces. They fit in tight spaces and have no sharp corners to bump into. You can usually fit more people around it because it has no corners. Pedestal tables are even better, as they offer more legroom.
A rectangular table works well in a long, narrow room. It leaves more room for traffic flow. For most tables, as the table length increases the width increases as well.
Go square. If your room is square, a square table, like a round one, makes for a more intimate dining experience because everyone is an equal distance apart. Also it will look great mimicking the room shape around it.
Read the complete article here