Buying a sofa is a major investment for every household. Both in terms of expense and of design it is something you should take your time with. It is the most significant piece because it anchors the space and is typically the largest item of furniture in a living room or drawing room.
Here are few tips of how to make this important decision:
1- Comfort is the most relevant thing when purchasing a new sofa. At Kilcroney Furniture we have on display soft, medium and firm seating which allows you to select the density that best suits you.
2- Pick a Sofa with a good depth so you can sit back and relax;
3- If you have the time & crafty skills, cut a template from paper on the real size and shape of the Sofa you want and place it into your living room. This will give you a very accurate idea of how your room will feel like with the new purchase;
4- Let the Sofa match the colours used on the walls & curtains. There is a vast selection of colours in leather, fabric and durable microfibres so you will always find a sofa to enhance the look you wish to achieve for your home.
5- Think about maintenance & cleaning. Consider your Family routine & who uses the Sofa most in the house;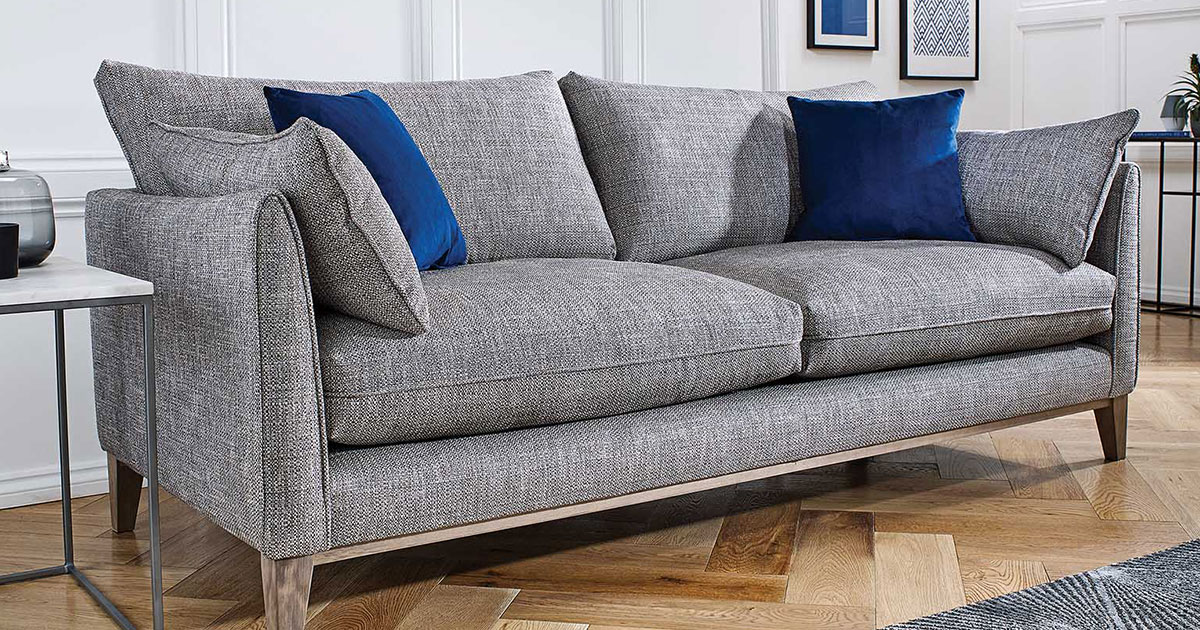 6- Consider the height of the room and follow the rule: low ceilings/lower sofas, high ceiling/higher sofas;
7- Always place good quality cushions on top of your sofa. This will add that extra luxurious/comfy feeling in the room;
8- Have a matching quilt handy during winter time;
9- Follow the shape of the room in order to determine which shape of sofa will suit the room best;
10- Don't forget to sit down and enjoy your new sofa!